One machine - many options
With four high-performance and compact Vitra models, we have very high
requirements for the associated attachment program. Therefore, with the main focus
on the needs of our customers, we offer a combination of self-produced tools
combined with tools, carefully selected from the best suppliers.
Sweeping Suction units, mowers, weed control, winter equipment… With Vitra, there are many options.
We also offer a wide range of special solutions that are individually produced for the customer's needs.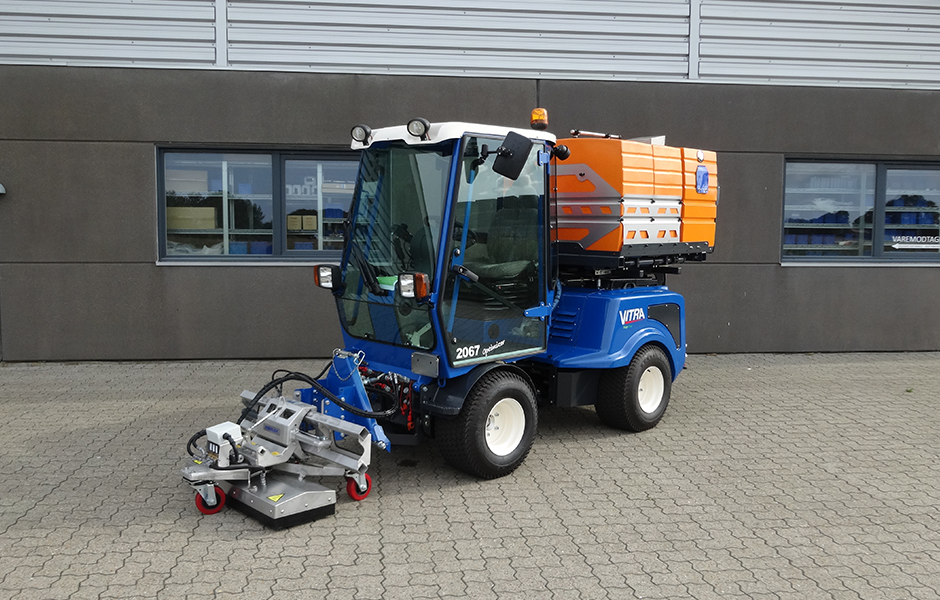 Environmentally friendly weed control with hot water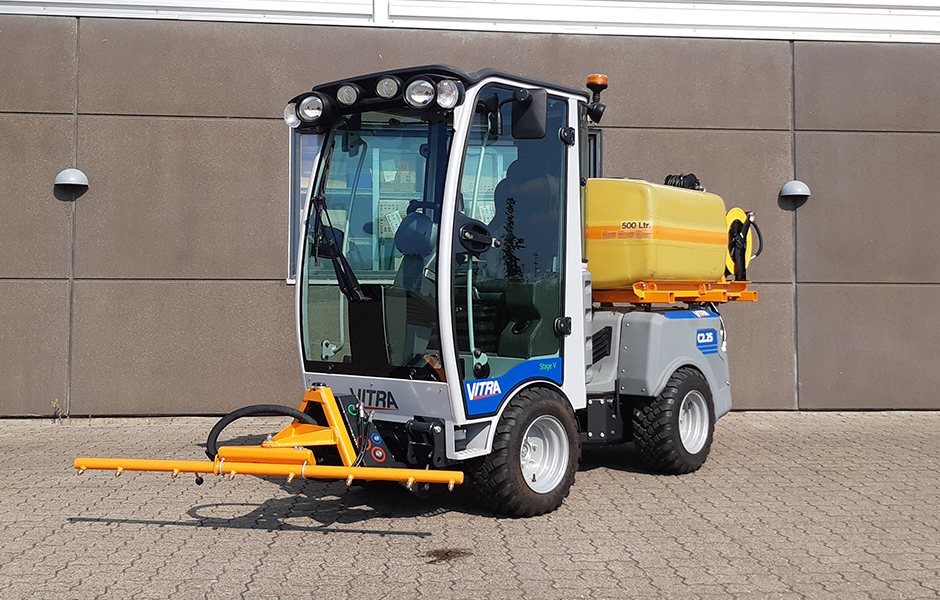 Spreader to different liquids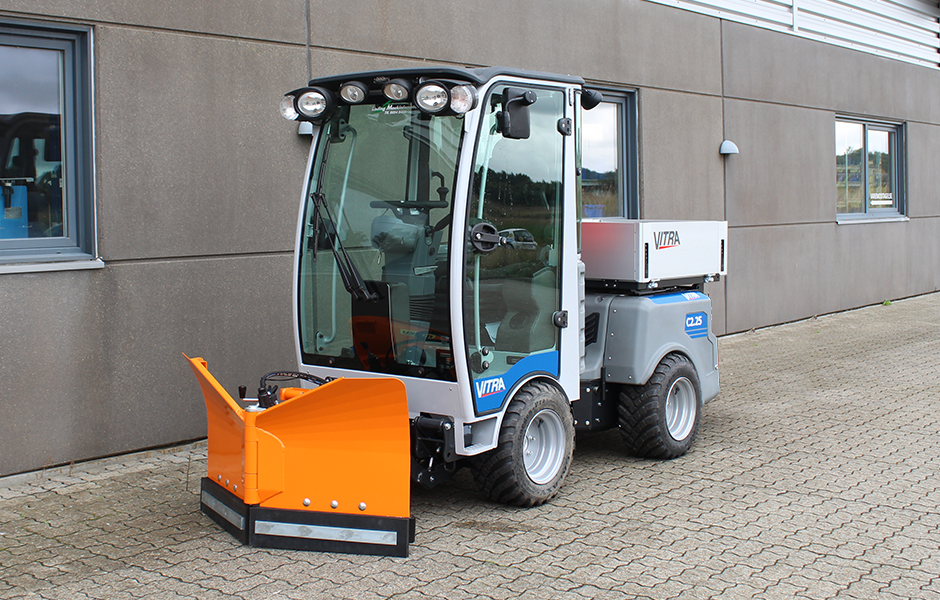 Compact V-plow for narrow passages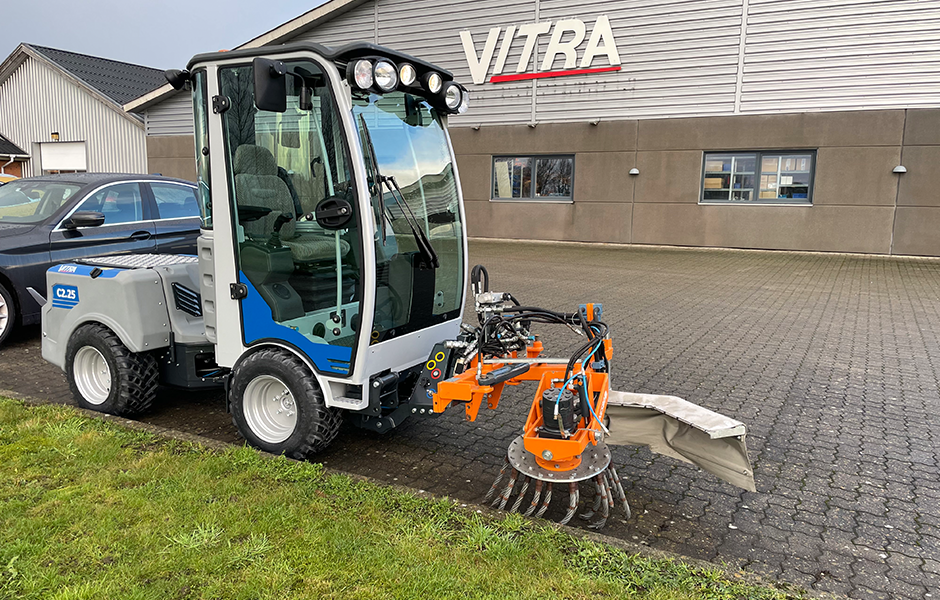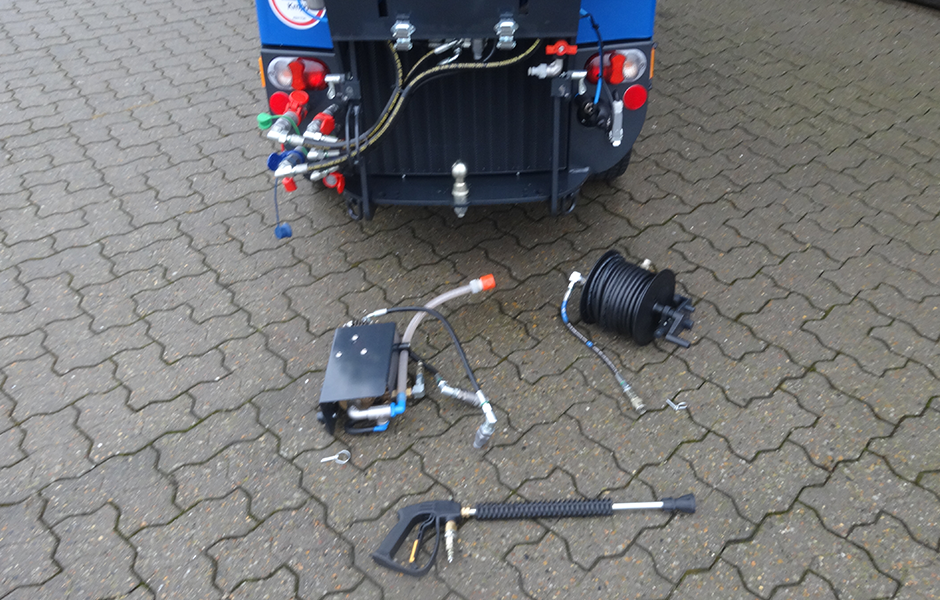 High Pressure Cleaner Kit
High pressure cleaner for use with sweeper systems
If you do not find the right attachment solution here, please feel free to contact us, so that together we can find the right solution for your task.
Vitra's modelprogram bygger på stærkt og fleksibelt resultatet af 20 års
erfaring og et tæt samarbejde med kunder og leverandører, hvor det
ofte er de små detaljer som gør hele forskellen.
Samlet set giver det fem stærke og fleksible Vitra modeller med hver
deres individuelle egenskaber, specielt tilpasset til den enkelte kunde.