- designed for the whole world
Vitra is designed and produced by the Danish family company Lindholdt Maskiner, which is located in Roust, near Aarre in West Jutland. The company was founded by Bohart Lindholdt Rasmussen and since 1999 the company has designed and produced the Vitra tool carrier and related attachments.
Today it is the sons Bjarke and Jacob who have taken over, but the quality and functionality that have been the cornerstone of design and production from the very beginning, are still preserved in the factory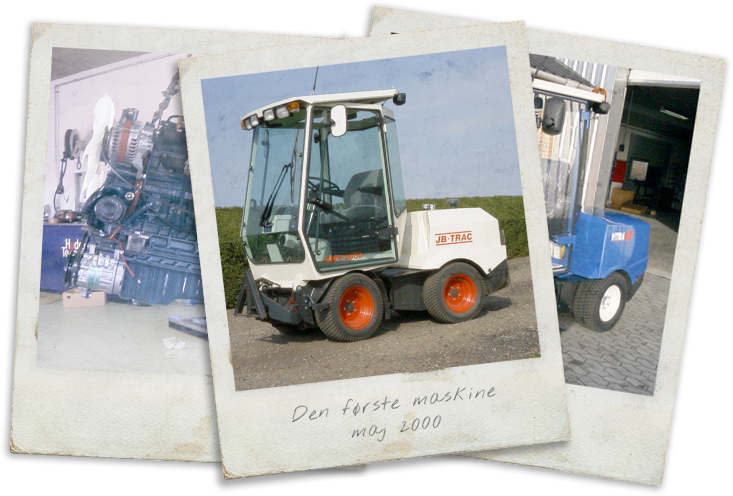 Built with one clear goal
When production started in 1999, the strategy was simple.
The goal was to produce a strong and flexible tool carrier that, with a wide
range of attachments and its multifunctional properties, could handle all
types of external maintenance tasks - fast and efficient.
At the same time, it was a priority to be able to offer a machine that with a
good and well thought-out design and smart structure could give the user
great service friendliness and ensure a good and safe working environment.
Together, the features should ensure the best and most flexible machine,
of the best quality, but still at competitive prices.
These values have always been the cornerstones of our production.
With a well thought out design
Vitra is designed so that the service intervals are long and the service costs small. This results in low hourly prices and thus the best possible total economy, as well as minimal environmental impact when frequent oil and filter changes are avoided.
This can only be done by the fact that passion and good craftsmanship are placed in every machine that leaves the factory and that the construction is done exclusively with quality components - preferably from Danish suppliers.
Precisely the use of Danish components provides close cooperation between the factory and suppliers such as Danfoss, so that only the best components are used.
In total, every Vitra contains components from more than 100 carefully selected Danish companies.
The design of Vitra emphasizes easy service access, even with attachments mounted, ensuring quick and easy maintenance, and low service costs.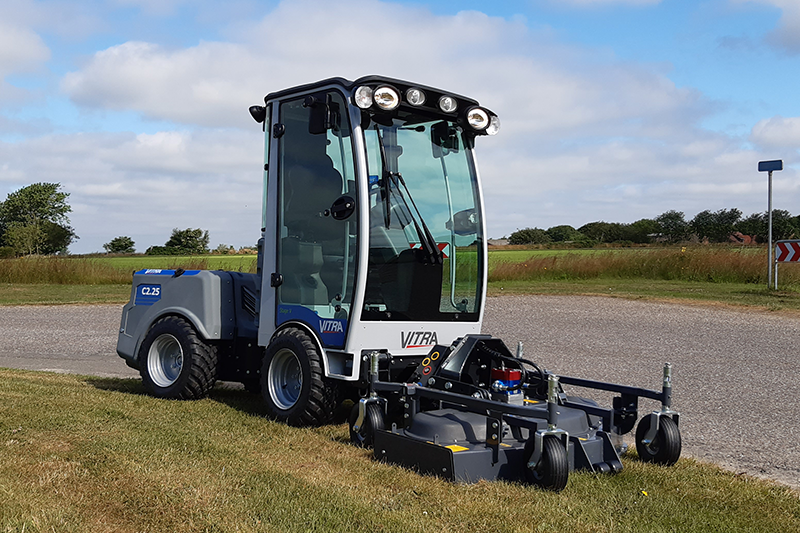 Vitra, with its flexibility and superior strength, is the perfect multi-machine for all work tasks - all year round. So why have one machine for each seasonal task, when you can easily handle them all with a Vitra?
Vitra's universal mounting systems ensure easy and fast mounting of the many
different attachment options so there is virtually no task Vitra cannot solve!