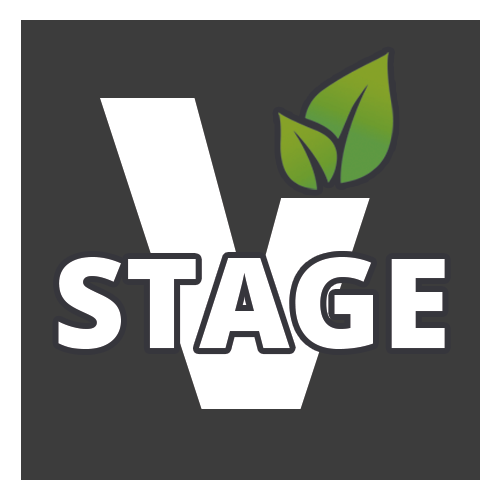 STAGE V COMMON RAIL
Environmentally friendly engine with 50 HP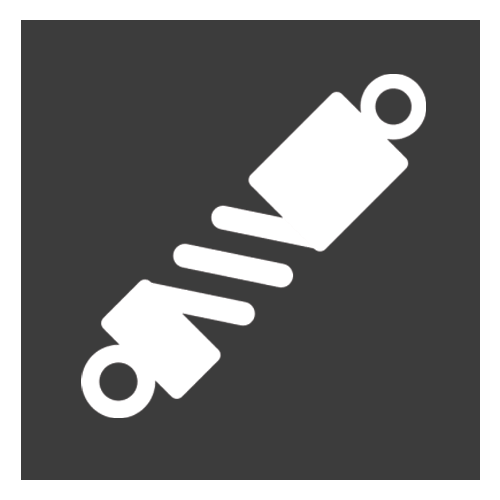 SILENT CABIN SUSPENSION
Newly developed hydraulic cab suspension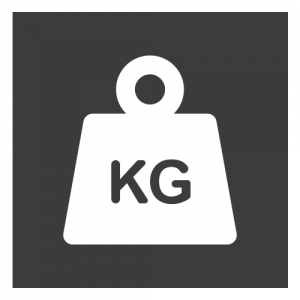 HIGH LOAD CAPACITY
Load capacity of 1760 kg - The largest of the class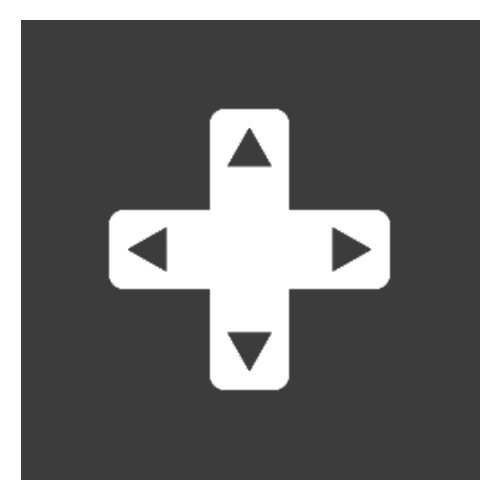 SIMPLE OPERATION
Ensure short training and efficient work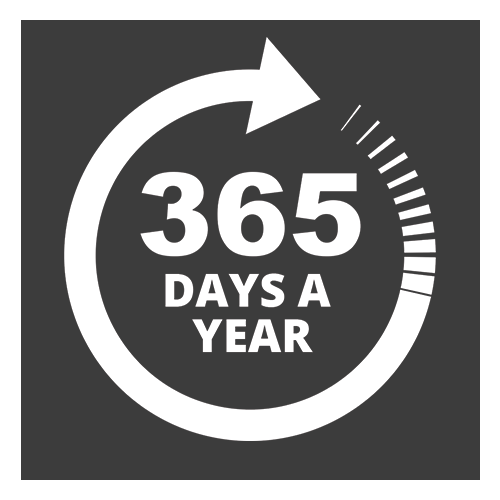 MULTI-FUNCTIONALITY
One machine for all the year's tasks
A STRONG PARTNERSHIP
With a powerful STAGE V turbo engine of 50 HP, combined with a load capacity of 1760 kg, you get with C3.50 a strong and environmentally friendly partner, as with
Danfoss powertrain, "EasyDrive" driving programs and transport speeds of up to 30 km/h. , easily handle all workday tasks - even over larger distances.
The comfortable cabin ensures a unique driving and working environment, where the hydraulic "SilentCabin" suspension system ensures the machine optimal stability and effectively eliminates noise and vibration - overall, it provides a comfortable and efficient workplace, with automatic climate system, easy operation and good vision.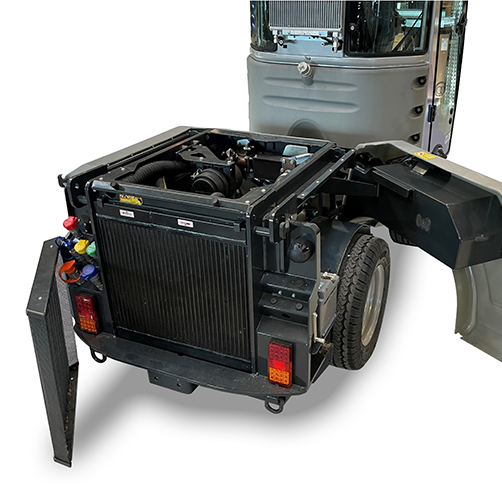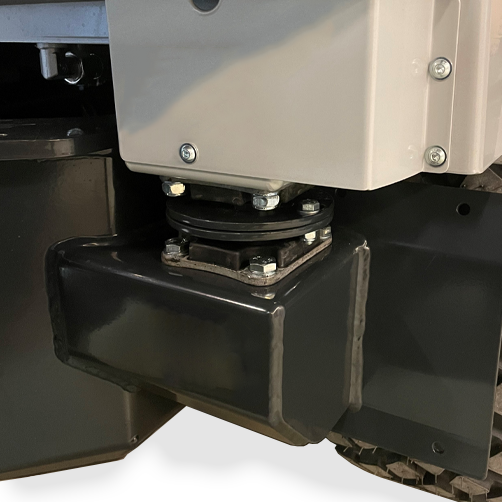 The new Vitra C-Series has full focus on easy accessibility
for both the daily check and for general service access.
The two side covers are mounted on strong hinges and can be easily swung out to the side to provide good access to the engine compartment. The top cover is easily removed - also with an attachment mounted and the daily check and service work can not only be done unhindered, it is done easily without demounting the attachment.
The Vitra C-Series is built with the new "Silent Cabin" cabin suspension which consists of up to 8 hydraulic dampers.
The newly developed suspension system ensures comfort, without compromising driving characteristics and stability. The system effectively minimizes vibrations and noise and ensures the driver optimal working conditions even on a long working day. The suspension has no maintenance and no expensive wheel suspension which gets worn.
The cabin in the C-Series has been developed with focus on an optimal working environment and driving comfort.
With ergonomically improved access, multi-adjustable steering column and sprung seat combined with simple operation, ISO-approved high-performance heating and ventilation system and an optimal view, it is ensured that a comfortable and ergonomic workplace can always be
achieved – even if the machine is used by changing drivers.
Engine:
Performance:
Pollution norm:
Fuel:
Driving speed:
Noise level in cabin:
Front Lift: (Lifting capacity)
PTO:
Small PTO:
Length:
Width:
Height:
Wheelbase:
Ground clearance:
Turning radius:
Wheel size:
Weight / Running weight:
Total weight:
Load capacity:
Trailer: (Braked / Not Braked)
Caterpillar
50 HK  / 36 KW
STAGE V
Diesel (80 l.)
0-30 km/t.
< 75 db(A)
Kat 1N (950 Kg.)
0-75 l. / 250 bar
0-75 l. / 250 bar
3416 mm.
1100 mm.
1983 mm.
1740 mm.
186 mm.
1120 mm.
26″ x 12″ – 12″
1620 / 1740 Kg.
3500 Kg.
1760 Kg.
2250 / 750 Kg.
WINTER
Snow clearing with brush, dozer blade or V-plough.
Drop- or disc spreader with high load capacity.
Truckbed with the possibility of direct reading in spreader.
GREEN CARE
Mowing with the option of rear discharge and mulching.
Ability grass collector, hedge cutter, etc.
Leaf collection with high load capacity.
OUTDOOR CLEANING
PM2.5/10 approved sweeping suction with superior suction power.
Effective weed control with hot air, hot water or weed brush.
Front shovel, hydraulic truckbed, pallet forks etc.
Vitra, with its flexibility and superior strength, is the perfect multi-machine for all work tasks - all year round. So why have one machine for each seasonal task, when you can easily handle them all with a Vitra?
Vitra's universal mounting systems ensure easy and fast mounting of the many
different attachment options so there is virtually no task Vitra cannot solve!