Vitra has a solution for your specific needs
At Vitra, we have developed a wide range of machines and attachments to optimize individual tasks for all customer groups. We self-produced a wide range of attachments and, in addition, we work closely with
leading manufacturers of attachments to always offer each customer the optimal solution for their needs.
Many of the Vitra users are in the three customer groups: Municipalities, Association and Contractors.
Below you can read a little more about why Vitra is the optimal solution for them.
The right machine for a given task? Transparent overview of all expenses?
Efficient service and long service intervals? Fast spare parts delivery?
The questions are many and it is often in the details that the benefits and challenges are hidden. That is why Vitra, in close cooperation with our local dealers, offers to help with a thorough analysis of the customer's needs, to always ensure the best and most effective solution for each customer.
Since we delivered the first machines to Danish municipalities in 2002, Vitra's high performance, high reliability and low operating costs have contributed to Vitra being today the preferred supplier of utensils for the public sector.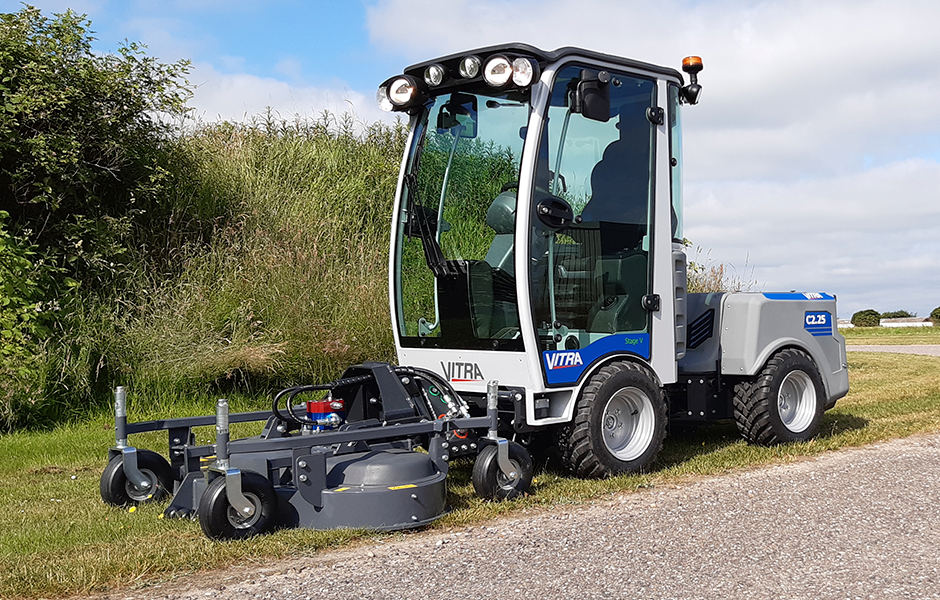 In Denmark there are proud traditions of housing associations and over the last 20 years Vitra has supplied machines and attachment solutions to a wide range of them.
In housing associations, the detail is often important. It can be a driver's desire, a special solution for a given task or a focus on an environmentally friendly solution.
In recent years, there has also been a major focus on large-scale operation and division of machines between departments, where Vitra's high transport speed is also a big plus when moving the machine from one department to another.
Regardless of the needs of the housing association, with our broad model
program and extensive experience, we always offer a customized solution.
Always optimally adapted to the customer's wishes.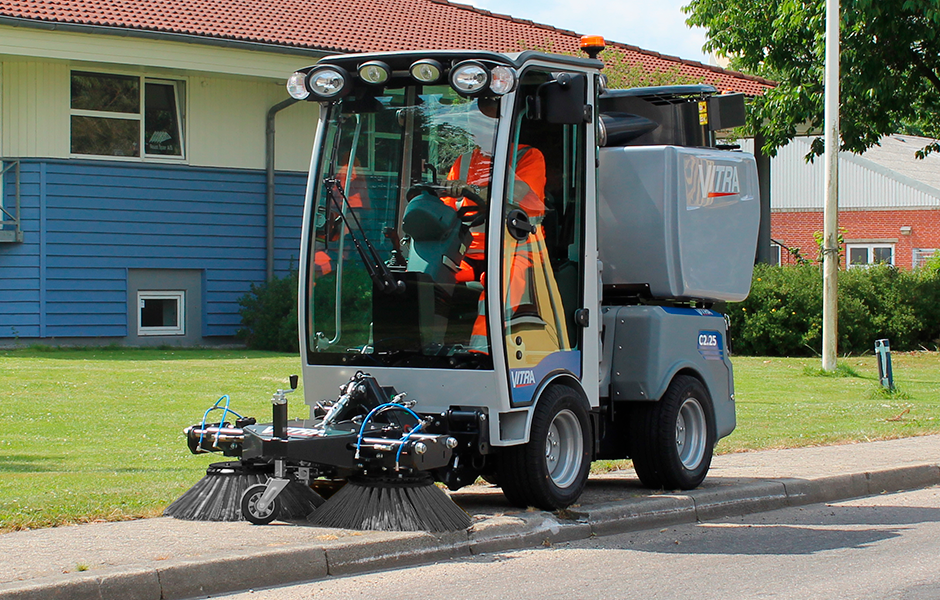 More and more of the public maintenance tasks come up for tender and are therefore performed by self-employed subcontractors, such as landscapers and contractors.
For subcontractors, the tasks are often multifaceted and require a wide range of different equipment. And just the right equipment for a given task is often what makes the difference between success and failure when bidding for a job in tender
- and not least decide whether a task can be performed profitably or not.
In close cooperation with the local Vitra dealer, we are ready to assist the customer
throughout the process - from the first demo to the winning tender.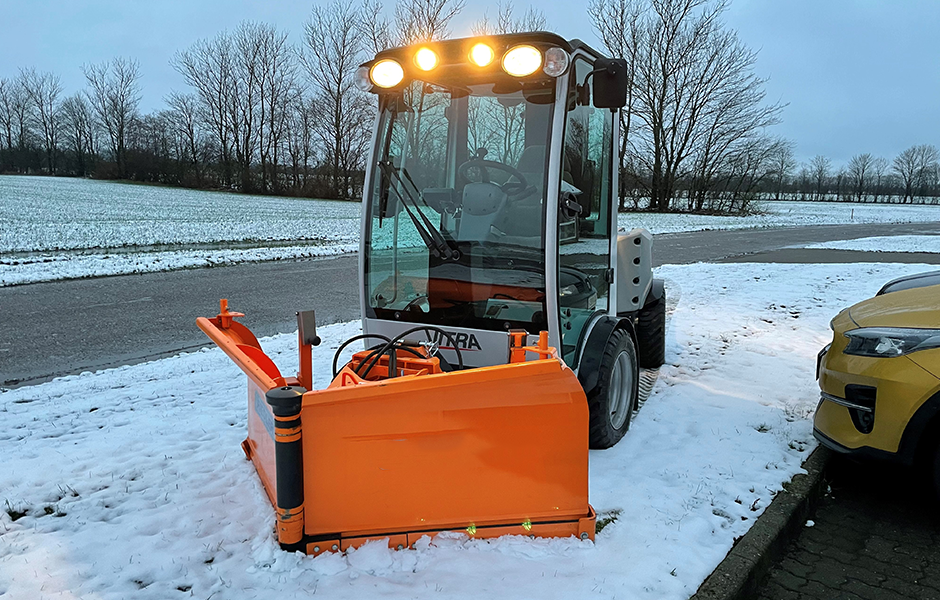 With its flexibility and superior strength, Vitra is the perfect multi-machine
for all kind of tasks - year-round. So why have one machine for each of the
season's tasks, when you with a Vitra, can easily handle all of them?
Vitra's universal mounting systems ensure easy and fast mounting of the many
different attachment options so there is virtually no task Vitra cannot solve!