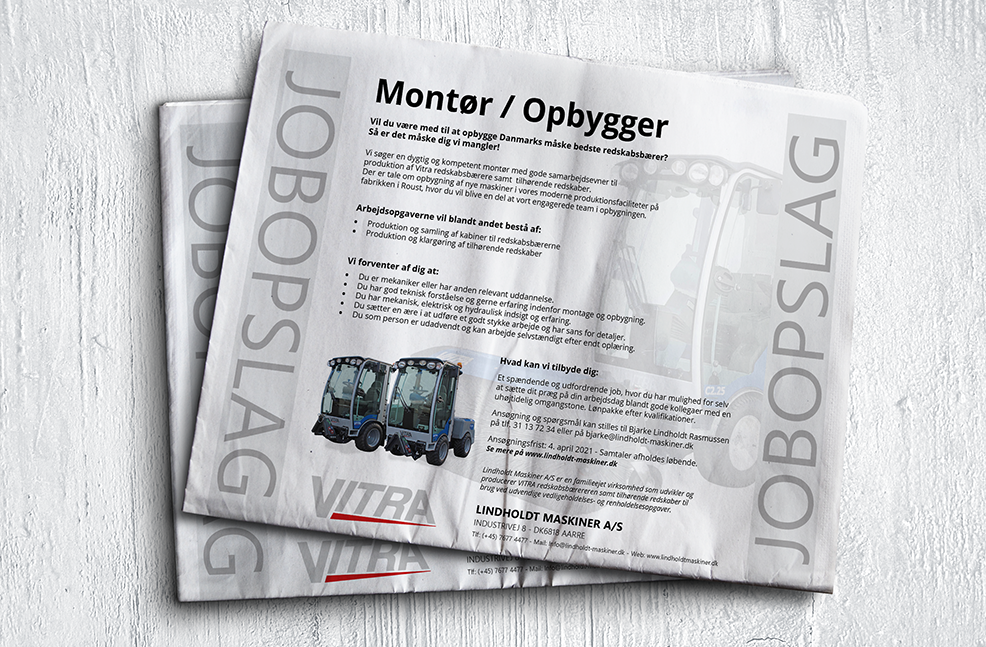 Vi har travlt og søger en ny montør til opbygning af redskabsbærer samt tilhørende redskaber på vores fabrik i Roust, ved Årre.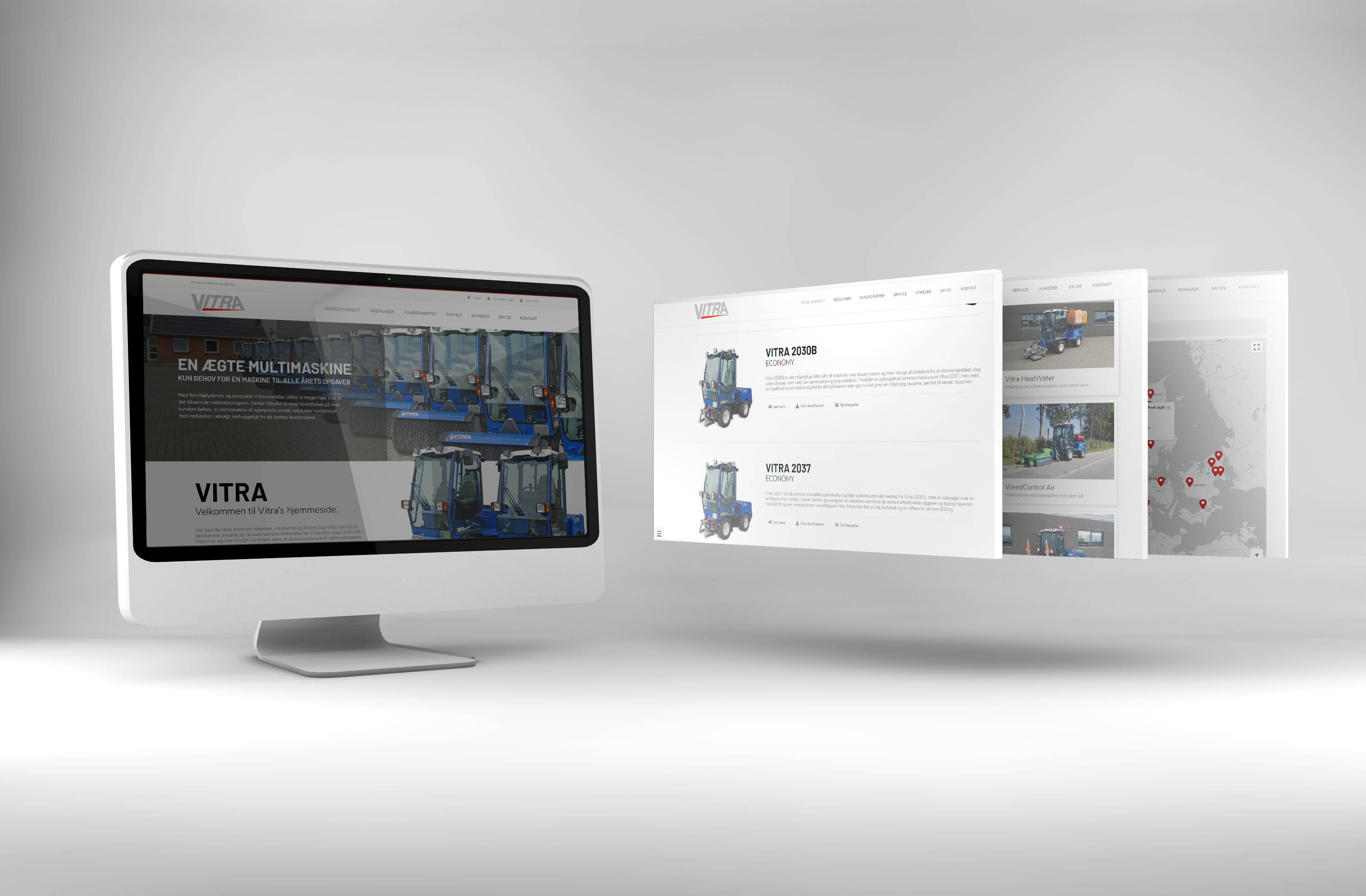 Welcome to our new page where you can read more about Vitra, its attachments and find your local Vitra dealer.
With its flexibility and superior strength, Vitra is the perfect multi-machine
for all kind of tasks - year-round. So why have one machine for each of the
season's tasks, when you with a Vitra, can easily handle all of them?
Vitra's universal mounting systems ensure easy and fast mounting of the many
different attachment options so there is virtually no task Vitra cannot solve!