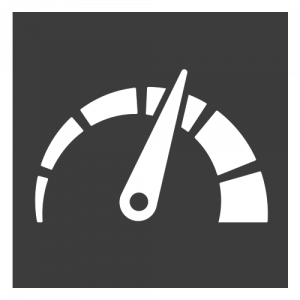 HIGH DRIVING SPEED
Transport speed of up to 28 km/h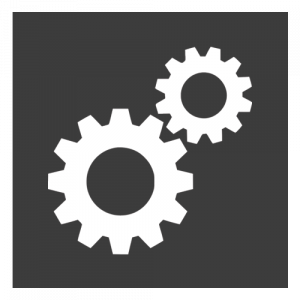 HIGH PERFORMANCE
4 cyl. Kubota engine with 37 HP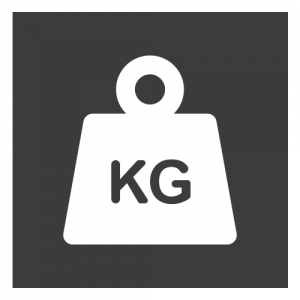 HIGH LOAD CAPACITY
Load capacity of 880 kg.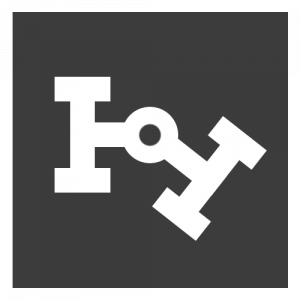 FLEXIBLE ARTICULATION
Turning radius of down to 0.87 m.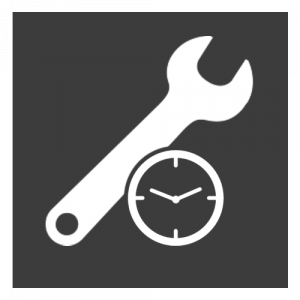 LONG SERVICE INTERVAL
Service interval of 500 hours or once a year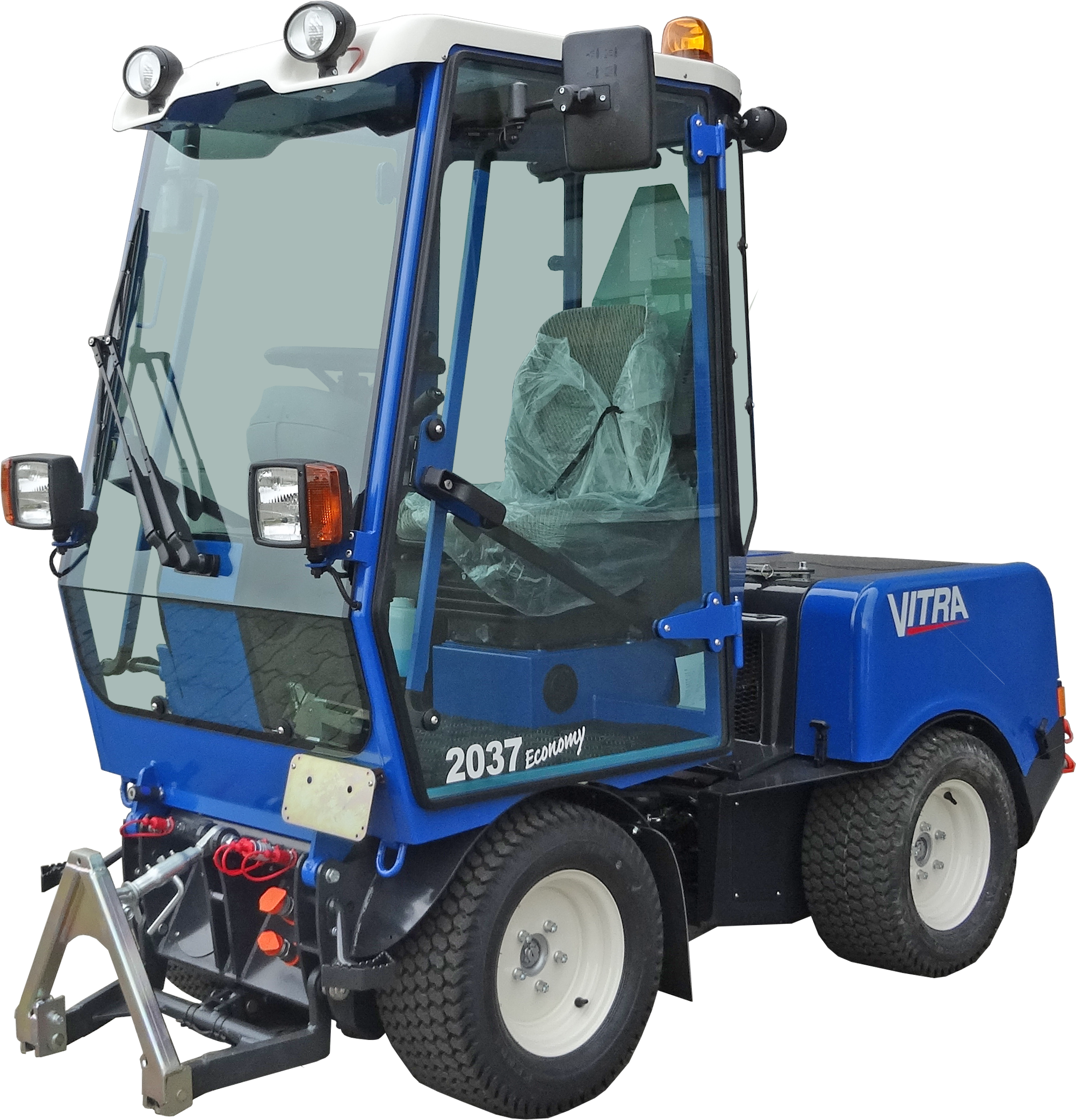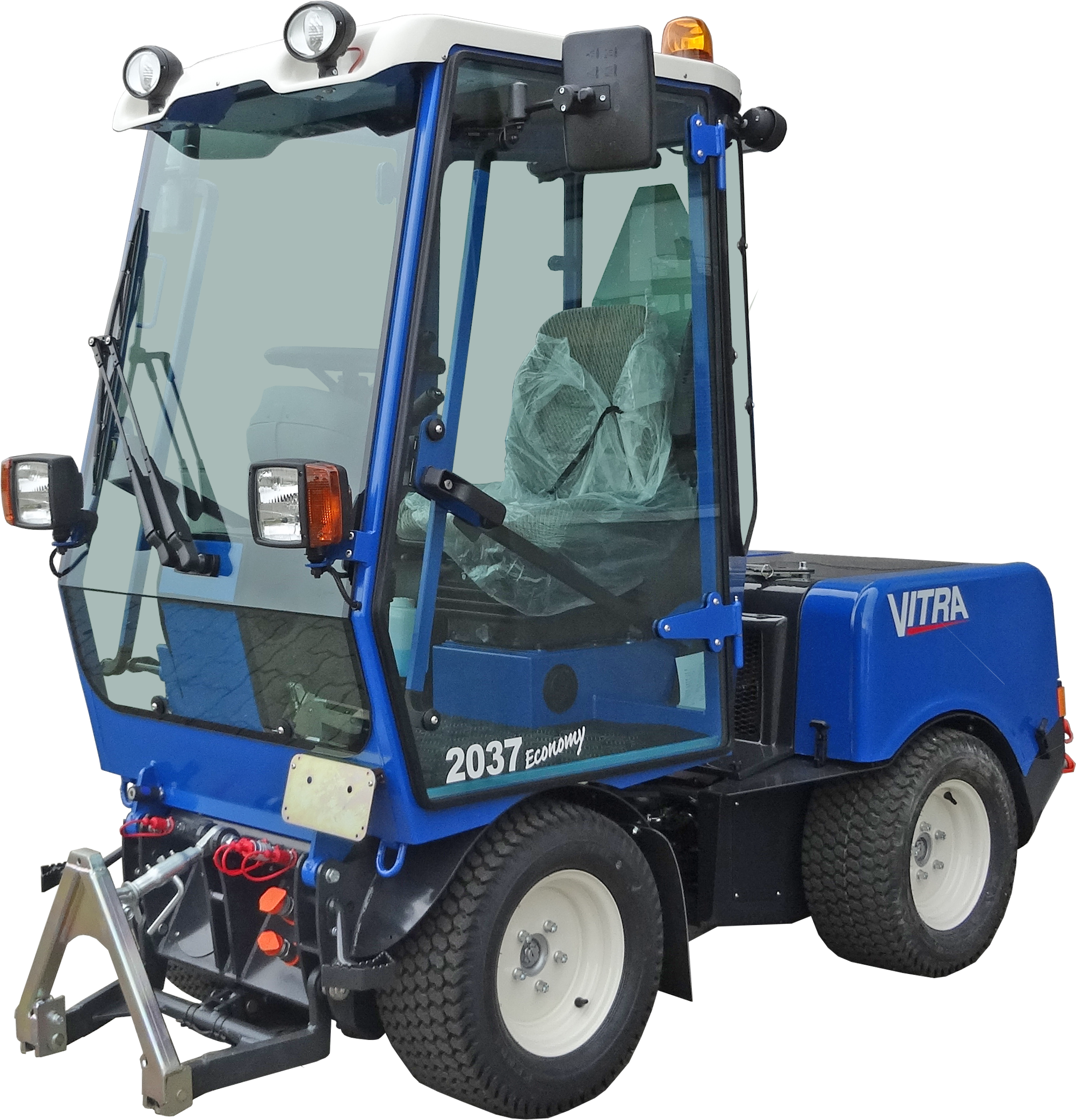 FLEXIBLE AND STRONG
The Vitra 2037 is built on the same chassis as the 2030B but is instead fitted with a powerful 37 hp diesel engine and is therefore perfect for even the more power-intensive tasks. Of course, Vitra 2037 still contains all the qualities that characterize Vitra and, with its compact exterior and a turning radius of only 87 cm, is a very flexible machine, with the possibility to perform tasks where space is otherwise cramped, such as. bike paths and sidewalks.
Despite a compact structure, neither performance or load capacity has been compromised and fitted with the well-known XXL cabin focusing on a unique driver and
work environment, the comfort has not been lost either. Combined with the strong front lift with standard A-frame and lifting capacity of 600 kg. Vitra 2037 is the
perfect partner for a wide range of all-season tasks.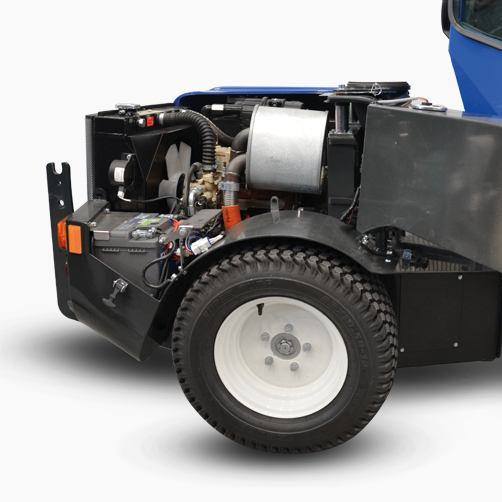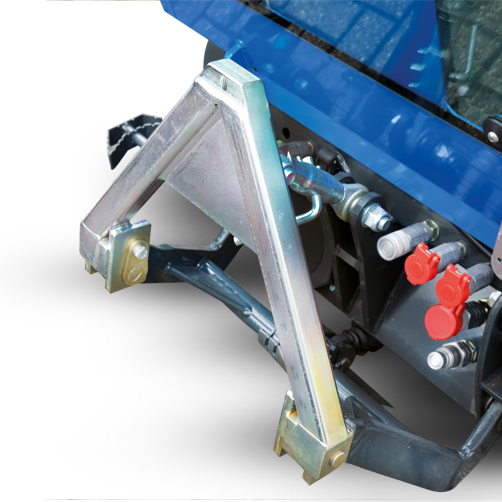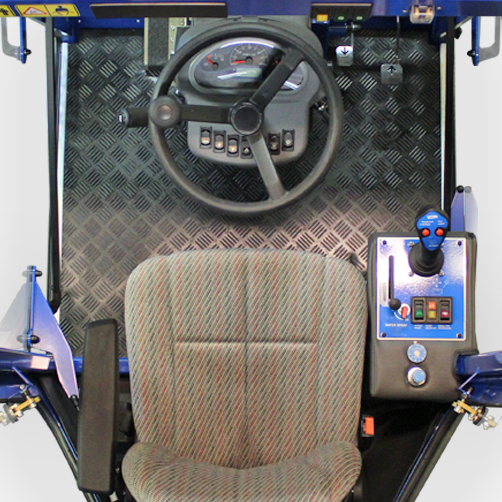 Vitra is designed with a high focus on service-friendliness. The fuel tank can be easily rotated out to allow easy access to the engine compartment. This also ensures easy access to all service and checkpoints so that daily checks can be done in under two minutes - easily and conveniently and by the driver himself, even with attachments mounted.
The powerful front lift has a lifting capacity of 600 kg. and is fitted with a standard Kat.0 A frame. The flexible and proven mounting system and the easily accessible hydraulic quick-release couplings ensure an easy and fast attachment change and provide a secure and stable installation of even the heaviest tools, and with a minimum of maintenance.
The design of the cabin has focused on providing the driver with an optimal working environment and a high driving comfort. With a flat floor, multi-adjustable steering column and sprung seat combined with an optimal view, it ensures that a comfortable and ergonomic workplace can always be achieved - even if the machine is used by changing drivers.
Engine:
Performance:
Pollution norm:
Fuel:
Driving speed:
Noise level in cabin:
Front Lift: (Lifting capacity)
PTO:
Small PTO:
Length:
Width:
Height:
Wheelbase:
Ground clearance:
Turning radius:
Wheel size:
Weight / Running weight:
Total weight:
Load capacity:
Trailer: (Braked / Not Braked)
Kubota V1505
37 HP
TIER 4 INTERM / EU 3A
Diesel (30 l.)
0-28 km/h.
< 75 db(A)
Kat 0 (600 Kg.)
Max 50 l. / 200 bar
Max 21 l. / 160 bar
2750 mm.
1050 mm.
1990 mm.
1270 mm.
110 mm.
870 mm.
23″ x 10,50″ – 12″
1095 / 1220 Kg.
2000 Kg.
780 Kg.
1750 / 750 Kg.
WINTER
Snow removal with broom or plow up to 180 cm. working width.
Drop or plate spreader with load capacity of up to 500 liters.
Truckbed with the possibility of direct reading in spreader.
GREEN CARE
Mowing in up to 180 cm. wide with mulching opportunity
Grass collector, leaf collector, hedge trimmer etc.
Cutting capacity of up to 14,000 m2 / hour.
OUTDOOR CLEANING
Sweeping suction system with working width of up to 210 cm.
Effective weed control with hot air, hot water or weed brush.
Front shovel, hydraulic truckbed, pallet forks etc.
With its flexibility and superior strength, Vitra is the perfect multi-machine
for all kind of tasks - year-round. So why have one machine for each of the
season's tasks, when you with a Vitra, can easily handle all of them?
Vitra's universal mounting systems ensure easy and fast mounting of the many
different attachment options so there is virtually no task Vitra cannot solve!